Changes and Challenges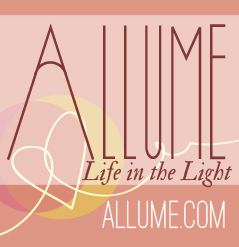 Last week I attended a Christan women's blogging conference
Allume
. It was amazing! I've now got about a million new ideas and things I'd like to do with my blog. So over the next few months I will be incorporating some changes.
Tighter focus on Living with Purpose
Better layout (less clutter)
More free stuff (ebooks, printables, and giveaways)
Plus November is National Novel Writing Month (
NaNoWriMo
).....what does that mean? I'm going to try to write 50,000 words of fiction. Yes, a fiction novel in one month. Non-fiction comes easy to me, but fiction seems harder (even though I've got about 50 story ideas in my head all the time) and I'm excited for the challenge. It will be amazing to get one of those stories out of my head and onto paper!!
With that being said, I just might have to fall off the face of earth (ie no facebook and twitter) for this month. Don't worry I'll be okay and ready to re-connect in December!
Anyone else participating in NaNoWriMo??? Or just think I'm crazy? I would love to hear from you! Blessings,
Leslie
Happy to be linked with these amazing blogs: